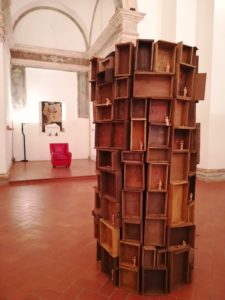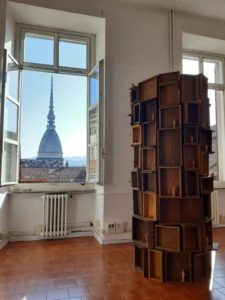 The Tower of Dreams in the Drawer
-Oratorio San Sebastiano, Forlì 2019
-Paratissima Torino 2019
Human existence is analyzed here by unusual points of view, at first sight curious and original, but at the same time emotionally intense.
The characters fit with delicate balance into cubic-shaped structures, small houses that are points of reference or starting points to question the world and dream.
They are figures immobilized in an atmosphere of melancholy meditation and attachment to the subject, who live the time of silent observation and feed reflections of uncertainty and anxiety, in the vain search for answers to the banality of everyday life.
The poetic element of the balloon is linked to the concept of lightness of the soul, of the search for happiness, of the realization of dreams that in the central installation are still stored in a drawer, waiting to be let out and realized.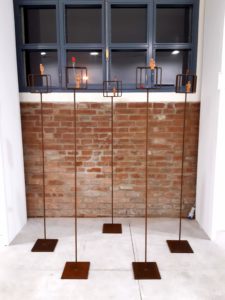 The need to dream
-Paratissima Bologna, gennaio 2020